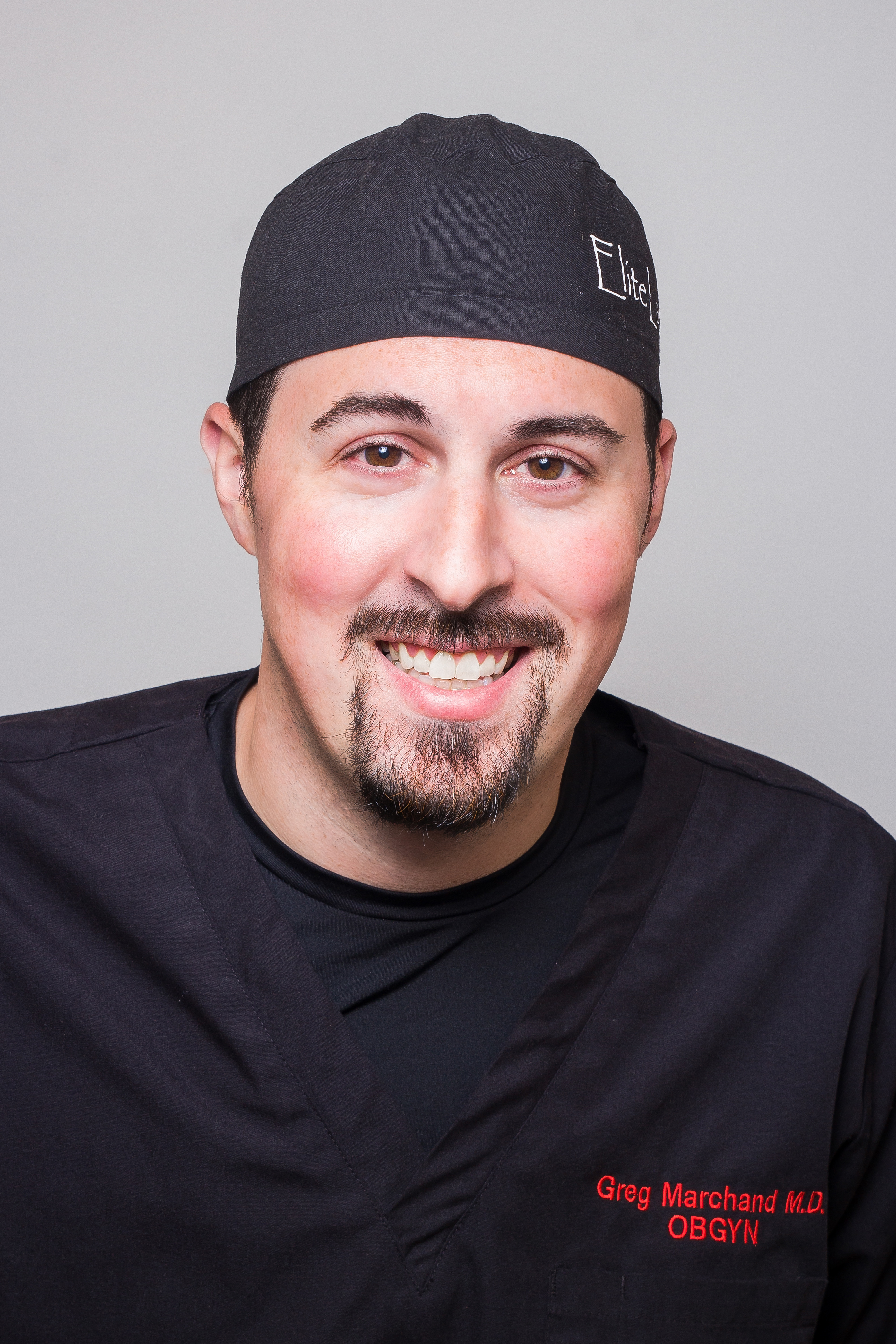 Any surgeon who has done enough laparoscopy has been there. In the office it seemed like the patient
had all the classic signs of endometriosis. She had a family history of endometriosis, the pain was worse
during intercourse, worse during her period, there might have a even been a little hemorrhagic cyst that
looked "oh-so-close" to an endometrioma on ultrasound. But you got the scope in and her abdomen is
cleaner than a self-reported surgical complication list. Other than just waking up the patient and
explaining the pain must not be from gynecologic causes, what do you do? In football we have a
scenario very much like this – we call it a "Broken Play." Basically the quarterback gets the ball and
whatever was supposed to happen that play, be it a handoff or pass suddenly cannot happen. It could
be because of unexpected coverage, or it may be the running back tripped or the receiver ran the wrong
route. Whatever the reason, the quarterback ends up with the ball in a collapsing pocket, wondering if
there's any way he can make something good happen out of the horrible turn of events that have
unfolded for him. I've heard many ideas about what to do in this scenario, so I'll cover a few of them in
detail.
"Almost" Incidental Appendectomy
We all know that appendix is going to look a little injected. Does that mean it deserves to go? Do you
even have privileges to remove it at this hospital (or surgery center?) The nurse thinks that there's a
general surgeon a few operating rooms over, or in the cafeteria, or living just "5 minutes away."
Generally, suspicion of acute appendicitis is considered an emergency that does not require advanced
consent. While I agree the temptation may be strong, I recommend not to perform the incidental
appendectomy unless you really feel there are compelling signs of inflammation. Proactively, however, I
do recommend discussing the appendectomy with all patients who have primarily right sided pelvic pain
before surgery, although I can't say I always remember to do it. It really should be something to think
about consenting the patient for whenever you are going in for right sided pelvic pain without a clear
cause. I recommend going so far as to asking the patient ahead of time "if I don't find anything, would
you want your appendix removed? "
"Desperation" Ovarian Cystectomy
As gynecologic surgeons we are sometimes put in a real dilemma as to whether or not to remove a
normal appearing ovary that really seems like the cause of the pain. If you're like me, it really takes a
high threshold to remove an otherwise normal appearing ovary, just because it is assumed to be the
unproven cause of the patient's pain. Cystectomy, on the other hand, backed by clinical suspicion, can
appear as a seemingly free move in the uncomfortable case of a laparoscopy devoid of findings. We can
always find a small follicle that could be the cause of the pain, right? With less than a third of ovarian
tissue being required to maintain hormonal support, one could also ask the question of why you would
not try to fix the patient's pain with a generous ovarian cystectomy? After all, you are already in her
abdomen! The answer, of course, lies with our hippocratic responsibility, and the possible damage to
the women's future fertility, as well as the unlikely, but possible loss of the ovary.
Intra-Abdominal Local Anesthetics
Although supported by a paucity of data, the intra-abdominal use of marcaine or other local numbing
agents, whether sprayed at the target area of pain, or simply injected into the abdominal cavity, can
considered in the absence of other treatable causes of pelvic pain. The logic, at least, makes sense. The
possibility of interrupting a theoretical abhorrent neurologic pathway that was eternally fixed on
reporting horrific non-existent pain may seem tempting and without risk, but some pitfalls must be
understood. cJust as we are able to perform dialysis using the physiology of the abdomen, fluid in the
abdominal cavity can quickly become intravascular.  High doses of these medications can cause Local
Anesthetic System Toxicity, (LAST Syndrome) so you will need to know your patient's weights off hand
for safe, effective usage. With the exception of this caveat, there is little harm in using small doses of
local anesthetic in the abdomen.
Gentle Hydrodistention
The jury is still out as to whether an old fashioned gentle hydrodistention of the bladder is a good way to
diagnose and treat interstitial cystitis. There is no doubt, however, that quite a few patients will give a
very impressive display of bladder petechial lesions after being stretched to about the 300cc mark.
Whether all those patients have pain from IC is another story. With the high correlation between
interstitial cystitis and endometriosis, it certainly makes sense to continue your quest to find the cause
of your patient's pain in the bladder after coming up empty handed in the pelvis. This almost risk-free
exploration makes an attractive go-to for any pelvis who's pain could be explained by a condition in the
bladder.
Close up and Declare Victory
Is there anything wrong with just dessufflating the abdomen and hoping that the sheer act of having
insufflated it will help with your patient's pain? While probably just wishful thinking on our parts as
surgeons, there is some data behind the placebo effect of laparoscopy even in the absence of
discovered pathology.
I have heard many of my colleagues tell family members in the waiting room
that if you just tell her "they fixed everything," when they wake up – they will feel a ton better. I'm
honestly not sure whether this is the power of positive thinking or straight-forward dishonesty.
Nonetheless, a placebo effect can never be completely discounted, and there probably isn't much use in
telling a patient that she definitely will not feel better after her surgery.
In conclusion, I hope you, me, and all our colleagues never find ourselves operating with no explanation
for a patient's pelvic pain, or in a "Broken Play Laparoscopy" as I have described it. I would encourage
those of you that do find yourself in this situation to consider your next moves based on your training,
intuition, and what little evidence you find available. I can only hope that I may have helped with a little
insight into this difficult scenario.
References:
1.) AlSalilli M, Vilos GA. Prospective evaluation of laparoscopic appendectomy in women with
chronic right lower quadrant pain. J Amer Assoc Gynecol Laparosc. 1995;2:139–142
2.) Lovatsis D, Assessment of Patient Satisfaction With Postoperative Pain Management After
Ambulatory Gynaecologic Laparoscopy. J Obstet Gynaecol Can 2007;29(8):664–667
3.) El-Sherbiny, W, Saber, W, Askalany, AN, El-Daly, A, Sleem, AA. Effect of intra-abdominal
instillation of lidocaine during minor laparoscopic procedures. Int J Gynaecol Obstet.
2009;106:213–215.
4.) Clemons, J.L., Arya, L.A., Myers, D.L. Diagnosing interstitial cystitis in women with chronic pelvic
pain. Obstet Gynecol. 2002;100:337–341.
5.) Baker, P.N., Symonds, M.E. The resolution of chronic pelvic pain after normal laparoscopy
findings. Am J Obstet Gynecol. 1992;166:835–836